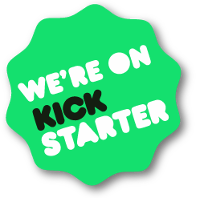 Backer Quests!
As the big green badge to the left indicates, we are currently crowdfunding on Kickstarter. Your financial support is critical to making that campaign a success, but it is only half the story. We also need your help in getting the word out. That is why we've created several social media related Backer Quest Stretch Goals to help with that. As the total number of retweets, facebook shares, and other activities reach specific totals, additional features and rewards will be unlocked. You will not only help us reach our goal and fund the project, you will make the game better, with more levels, more featues, MORE FUN! This page is where we will include links to the various posts and tweets that you can share and retweet. We will also keep a running total to show how close we are to unlocking new goals.


With your help we can increase the flexibility of our game. Use your own voice or help us hire translators and native language voice actors to craft a new library of commands, narration and more.
If we get 100 retweets, we will add a feature to the game that allows you to record your own voice narration, replacing any of the voice prompts included in the game with your own version.
At 1000 retweets, we will add voice input and subtitle support for an additional language to the game, allowing you to give commands in that language.
Narration support in that language will be unlocked at 10,000 retweets, and that includes room descriptions for the visually impaired if we've reached that stretch goal.
Here is one of our promotional tweets. Retweet it by clicking the icon on the bottom that looks like this:



After clicking the retweet button

you might also consider clicking the Follow button. We will periodically update this page with additional tweets that you can also retweet.
---


When we unlock these stretch goals, we will use your facebook profiles as inspiration to add unique zombies to the game. These twisted versions of our human supporters will infest our game like maggots on a corps
The first 100 Facebook shares unlocks 5 zombies randomly selected from our facebook supporters.
At 1000 shares, we add a Necromancer hero class with the power to raise undead minions and other unique magic skills.
At 10,000 shares, an entire zombie themed bonus level is unlocked, with new maps, new tile sets, and various undead creatures.
Here is a facebook post to share. Click anywhere on the image to be taken to facebook, then click the Share button.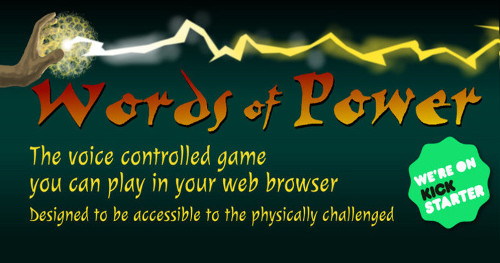 We will be adding additional posts and will add them to this page, so feel free to check back.

---


Send us your interpretation of the monsters you would like to encounter in game. This can be almost anything. Dress up your pets and snap a picture. Encourage your kids to draw something or explore your own art skills. Send it in along with a text description. What do you call your monster? Does it have any unique abilities? Weaknesses? Likes? Dislikes?
The first 10 people to send us a picture will get their reward upgraded by one level (only one upgrade per person).
At 100 pictures, we will pick our favorites to develop into actual creatures in the game. There will also be the opportunity for you, our backers, to vote on your favorite monsters.
If we get 1000 pictures, we will create a whole new bonus level based on the best creatures. These surreal new maps will include new tricks, treasures and your various undead creatures.
Send your monster pictures to wordsofpower@glaci.com. We will keep a running total here as well as post them on this website for all to enjoy.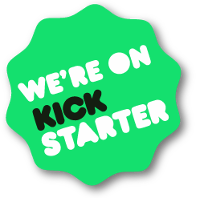 ---
Home | Voice Demo | Kickstarter | Backer Quests | Our Team | Contact Us